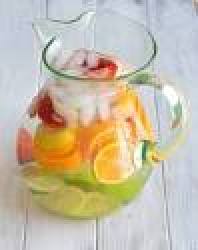 Good morning lovetoeathealthy friends! We are on Day 4 of our challenge and I don't know about you, but I'm starting to feel results already! The human body has the innate ability to heal itself and we are responsible to give it what it needs, in order to make it happen! In my opinion, a healthy water habit is definitely the numero uno first step!
Today I am inspired to speak to you about consistency and practice. In order to achieve success, as we implement healthy habits, I recommend creating a goal and then a plan. We are all living hectic busy lives and it isn't the norm to take life slow and smell the roses as we go! We need to be mindful and focused in order to achieve this. A healthy water goal is 1/2 our body weight in ounces and I gave you a drinking schedule in yesterday's post. We can also analyze how we are doing by referring back to the chart on urine color. All these steps are creating awareness and building strong muscle memory. As you start to receive the benefits, you will increase desire to keep this going, past the 7 day challenge! Now that's Mamma Lucy's goal for you!
Hydration is vital in order to stay healthy and be healthy for the long term. A lot of us out there are very conscious of how we look and it impacts how we feel about ourselves. How many of you struggle with dry skin, acne, wrinkles and other skin conditions? The skin is an organ (the largest one at that) and consuming the proper amount of water daily will help it to work better. You need to be consistent in order to obtain results because the skin is last in line to receive its quota. This is certainly another incentive to keep on going with this challenge and make it last a lifetime! Healthier looking skin means a healthier looking you!
Since we are speaking about skin, I want to share with you my favorite infused water recipe. I enjoy adding slices of lemon, ginger, cucumber and mint to daily water consumption. It makes me feel like I am at a SPA getting pampered and helps me feel relaxed. There are no studies supporting extra benefits to adding vegetables and fruit to water but if it gets one to drink more, that is good enough for me! Besides it tastes delicious and why not make our tastebuds happy!
Mamma Lucy's Ginger Infused Water Recipe
1 liter of filtered water
1/2 cucumber sliced
1/2 organic lemon sliced
3 slivers of fresh ginger root
A few sprigs of mint
Prepare in the morning and the more it sits the more flavor you will enjoy!
Even though studies show no benefits to adding fruits and veggies to water, common sense tells us that as these ingredients infuse our water, the health promoting properties must also be released. Granted it isn't equivalent to eating the entire whole food but a little here and there, adds up to beneficial extra nutrition and we are on board with that! Thus my motto: Less is always more!!!
Benefits of lemons, ginger, cucumber and mint:
Lemons give a boost of Vitamin C
Cucumbers are anti-inflammatory and rich in Potassium
Ginger supports digestion, anti-inflammatory and adds a zing
Mint supports digestion and helps maintain oral health
That's all for today folks! Enjoy your Saturday and keep on drinking! Let's enjoy a SPA day together and infuse our water today! Lifting my morning glass of H2O in Cheers to making this habit bring you to the healthiest version of yourself!
Water refreshes and replenishes me. Water helps me maintain my good health and vibrant skin. I love water. I love drinking water. I drink enough water each day.